Jennifer Lopez's Jewelled Lips
Friday, 3 August 2012 | Admin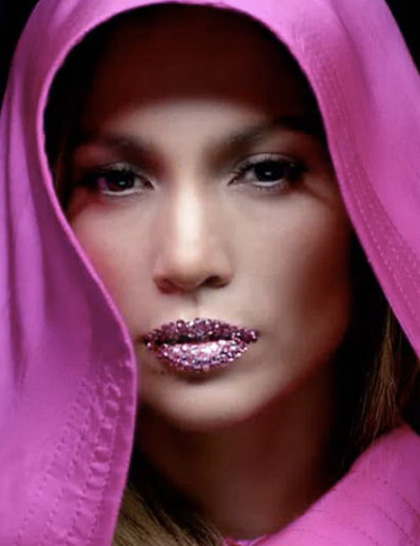 Jewelled Pink Lips make an appearance in J-Lo's video "Goin' in"
The look of jewelled lips is great for a music video when there is a team of make-up artists on hand to carry out the maintenance to keep them looking good and fresh. But the look doesn't cross over easily into the party or club scene. You may start the evening looking great but if by the end you are left with bald patches or, worse still, a belly full of sequins, you may not think it was such a good idea after all to spend hours sticking on those individual jewels.
Don't fret - there is an alternative! You can recreate the jewelled look with Passion Lips Glitter Temporary lip Tattoos in a variety of colours. Supplied with full application and care instructions Passion Lips Temporary Lip Tattoos give a stunning finishing touch to any outfit and will last for up to 8 hours.
At unistylez.com you can buy Glitter Lip Tattoos in the whole range of colours. Why not take a look at the other designs too - from Animal Prints to Union Flag Lips!