Mo Farah's Lucky Charm Bracelet
Sunday, 5 August 2012 | Admin
Mo Farah makes British Olympic History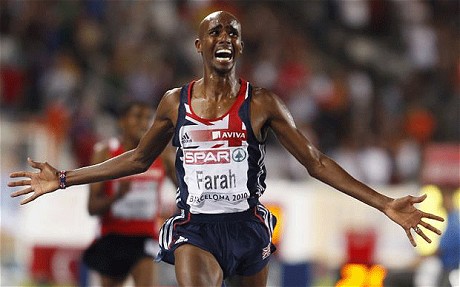 Mo Farah, in his Team GB strip and donning his lucky Union Flag Bracelet, last night became the first British man to win the Olympic gold for 10,000m. Inspired by the roar of the crowd Mo Farah ran the race of his life to finish in the gold medal position in 27min 30.42 secs. Speaking about the influence of the crowd he said "It was unbelievable support today. If it wasn't for the crowd and their support, people shouting out my name, cheering and putting that Union Jack up I don't think it would have happened."
As if he needed any luck, Mo can always be seen wearing the Kenyan beaded bracelet, bought on his honeymoon, specially fashioned in the design of the union Flag. Union Jack bracelets and jewellery are a great way to show support for Team GB during these London 2012 Olympics and Unistylez.com have a great range to choose from.
This has proved to be a great Games for Team GB so far with an increasing list of Team GB achievements - and we haven't finished yet!
Here is a taster of Union Flag accessories that we have to offer. Why not take a look at our whole range and at all our great stuff for all occasions.