St. Patricks Day is Coming
Friday, 11 March 2016 | Admin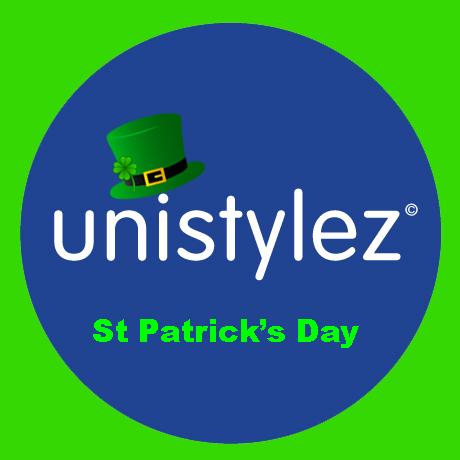 St. Patricks Day 17th March 2016
On Thursday 17th March, our Irish customers (and many others) celebrate St Patricks Day! It is traditionally a time for a drink with friends and a really good excuse for a party! We can't promise you any gold at the end of a rainbow on the day but take a look at our amazing temporary Rainbow Lip Tattoos and Golden Glitter Lip Tattoos which will get all the crowd talking.
We have a wide range of great false eyelashes!
3 FOR 2 OFFER - Mix and Match with our False Eyelashes.
Order any 3 Items from our Eyelashes to receive the cheapest FREE.
These False Eyelashes are easy to apply and are a quick way to add glamour to your look. Simply apply with the glue supplied. Whether you go for the daytime black lashes or all out glitz and attention grabbing feather option, once you try them you will never look back but everyone will be looking at you.
If you need a lucky charm to help you on your way why not try wearing one of our Four Leaf Clover Oval Bangles - just the ticket!
Then when you've had enough of the black stuff, fling off your dancing shoes and slip into a pair of our comfy fold-away gold TipsyFeet to make the walk home a little bit easier!